"There's nothing for children at Epcot® ." We travel planners hear this a lot when discussing itineraries with our clients. This couldn't be further from the truth though!  Personally, I loved Epcot®  as a child, and my own children have always enjoyed it. What I think throws people off is the lack of big thrill rides, but Epcot® has so much more to offer!  
Divided into Future World and the World Showcase, this unique park makes learning and exploring fun. One of my family's favorite activities has always been exploring the World Showcase. While we love snacking around the World and enjoying the live entertainment and experiences each pavilion offers, when my children were little the Kidcot Fun Stops found throughout the World Showcase were always a must do.
Kidcot is a wonderful way to get your children interested in exploring each of the 11 different countries!  It is an interactive experience all children love. The Kidcot Fun Stop in each country's pavilion is staffed by an international Cast Member from that nation. At each stop, both the young, and young-at-heart, can pick up a complimentary cardboard cutout of Duffy the Disney Bear, and then take him on an adventure around the World! As the story goes, Duffy is the teddy bear that Minnie gave to Mickey as he set off to see the world. Each Kidcot Fun Stop is supplied with crayons, markers, stickers, and everything needed to decorate your own personal Duffy. The Cast Member will also stamp your Duffy with the official stamp of that particular country. These make a fun, and free, souvenir for children.
My favorite part of the Kidcot Fun Stops is the opportunity to interact with the cast members. They love to talk about their life back home and tell stories of their countries. Another fun part is that they will share with you how to say some basic words in their language. In the countries of China and Morocco, they will even teach you how to write your name in their language!   
Here are some pictures of my most recent trip around the World with Duffy:
Mexico, located near Animales Fantasticos right inside the front of the pavilion

Norway, located inside Puffin's Roost

China, located inside near the exit of Reflections of China, where we learned how to spell my daughter's name "Sydney" in Chinese

Germany, located inside Volkunst

Italy, outside near La Bottega Italiana, my favorite Kidcot Fun Stop because you can watch the live entertainment from this location

America Adventure, outside near Heritage Manor Gifts

Japan, inside Bijutsu-Kan Gallery, is a great way for one parent to shop while the other sits with the kids while they have fun at the Kidcot Fun Stop

Morocco, inside the Marketplace in the Medina, where we learned how to spell my daughter's name "Sydney" in Arabic

France, found inside souvenirs de France near La Boulangerie Patiserrie, a great place to let the kids decorate their Duffy while one parent goes to get the pastries

The United Kingdom, found at Toy Soldier

Canada, outside the exit of O Canada, take a walk through the beautiful gardens and see the waterfalls while you are walking to and from this location
Next time you are at Epcot® definitely check out Kidcot.  Your kids will love it, and you may just learn a thing or two about the Pavilion's host country.
All Key to the World Travel® planners are experts, and offer the highest level of exemplary customer service. Contact your travel planner to book your vacation, or click here to request a quote today!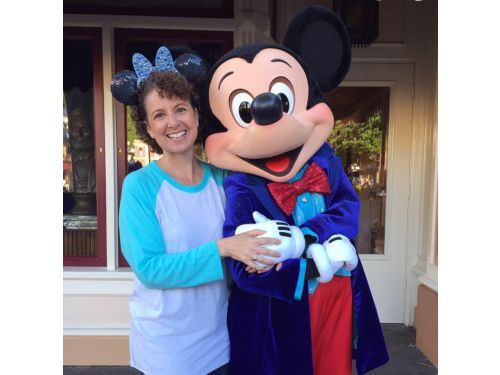 Theresa Perry
Senior Travel Planner
Contact Theresa today, using the links below!