Explore the World with Senior Travel Groups!
Get ready for the best guided tours, local experiences, cultural immersion, and more!
From all-inclusive island destinations to beautiful towns off the beaten path, we'll help you plan fun, memorable trips for groups aged 55+.
No matter what type of vacation you're looking for, we're here to make sure you have an amazing experience without a hitch – let us help plan a trip you'll never forget!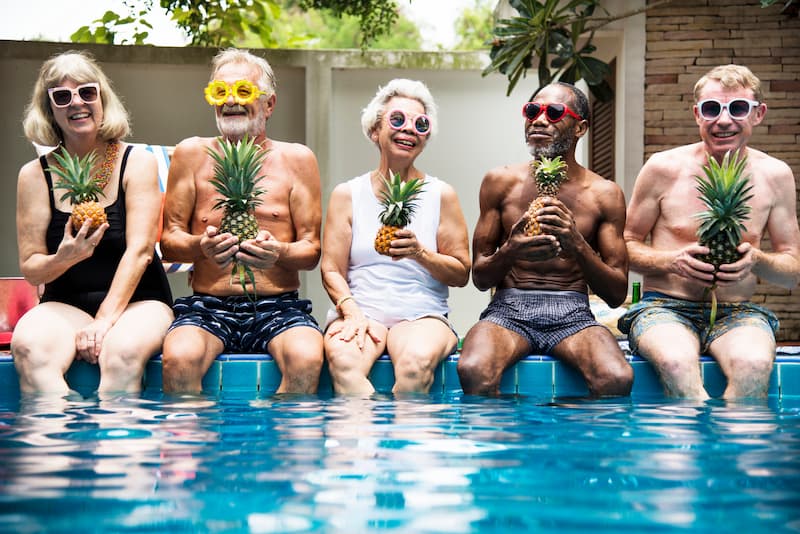 Stress-Free Vacation Packages for Seniors
Planning a vacation can be difficult as-is, but planning travel for a whole group is even more challenging. When juggling multiple accommodation bookings, transportation schedules, flight prices, and more, everything becomes overwhelming – but it doesn't have to be!
At Key to the World Travel®, we take the hardest parts of planning off your plate so you can focus on the fun aspects of travel. We plan custom itineraries catered to the interests of your group while keeping you within your trip budget.
Senior Cruise Deals & Packages
American Queen Voyages
Carnival Cruise Lines
& more!
Senior Bus Tours
Escorted bus tours
Charter bus tours
Sightseeing packages
& more!
Our senior group travel advising services include:
Disney & Universal Group Travel
Our park experts help take care of all the details and get you tickets for Disney & Universal destinations.
Group Management
Our customized travel plan provides groups with their desired balance of planned activities and time for spontaneity.
Round-Trip Air & Ground Transport
No need to worry about half of your group ending up on a separate flight or bus. 
Room & Tournament Blocks
Room blocks in one hotel or tournament blocks at multiple hotels.
Price Monitoring
We watch for special promotions & price changes to get you the best deals.
Travel Insurance
Get covered for cancellations, emergencies, and other unforeseen circumstances.
Let us be your key to a successful group trip!
Complimentary Travel Planning Services
As long as you haven't already booked your vacation, our services are completely free!
Our expert travel advisors take the most confusing and stressful parts of vacation planning off your shoulders at no cost to you.
We also assist with details such as:
Booking links
Group dining experiences
Round-trip plane tickets
On-site concierge support
Performances for choirs, bands, dance, and other performance groups
Tournament bookings
On-site transport & rentals
Travel insurance
Price monitoring for the best deals
And more!
Want to know if we can help plan your trip? Fill out the form and we'll get back to you within one business day.
Certified Travel Planners
Key to the World® is certified by multiple national associations.
Authorized Disney Vacation Planner
Universal Orlando Resort Authorized Retailer
SeaWorld Parks & Entertainment Travel Specialist
American Society of Travel Agents certified
Cruise Lines International Association certified
BBB Accredited Business