Let's Book Your All-Inclusive Dreams Resort Wedding!
Dreams Resort Wedding Packages
Dreaming of saying "I do" in a tropical paradise? Picturing beautiful white sands, relaxing poolside afternoons, and romantic dinners with the love of your life?
If this sounds like a dream come true, Key to the World Travel® will help you make it happen! Our complimentary, all-inclusive wedding planning services are personalized for you and your special someone. 
We assist with all of the big and small details that come with planning a destination wedding, including venue rentals, hotel room blocks for guests, transportation, and more. No detail is overlooked!
Your wedding day should be a memory you cherish forever, not something that stresses you out. Let our destination wedding experts help you plan your wedding in paradise!
We Book Dreams Resort Weddings All Over the World
Whether you're planning an all-ages event or want to keep the wedding adults-only, we'll help you find the perfect Dreams resort for you and your guests.
Mexico
Dreams Natura Resort & Spa

Dreams Jade Resort & Spa

Dreams Tulum Resort & Spa

& more!
Dominican Republic
Dreams Dominicus La Romana
Dreams Macao Beach Punta Cana
& more!
Spain
Dreams Lanzarote Playa Dorada Resort & Spa
Dreams Calvia Mallorca
& more!
Panama
Dreams Playa Bonita Panama
Curaçao
Dreams Curaçao Resort, Spa & Casino
Costa Rica
Dreams Las Mareas Costa Rica
Complimentary Dreams Destination Wedding Services
Our destination wedding travel services are 100% complimentary, so you can focus on your big day and spend less time worrying about logistics.
Booking your wedding through Key to the World Travel® gives you exclusive access to:
Direct contacts at your resort
Specials & promotional offers
Insider knowledge of the resorts
Customizable wedding packages
Travel & event insurance
Support at every step of the process
Other benefits & perks
Let us help you bring your dream wedding to life!
All-Inclusive Dreams Wedding Packages Can Include:
Guest Room Blocks
Make sure all your friends & family can stay close together at the resort.
Wedding Details
We help you take care of venue reservations, decor, floral, dining, drinks, & more.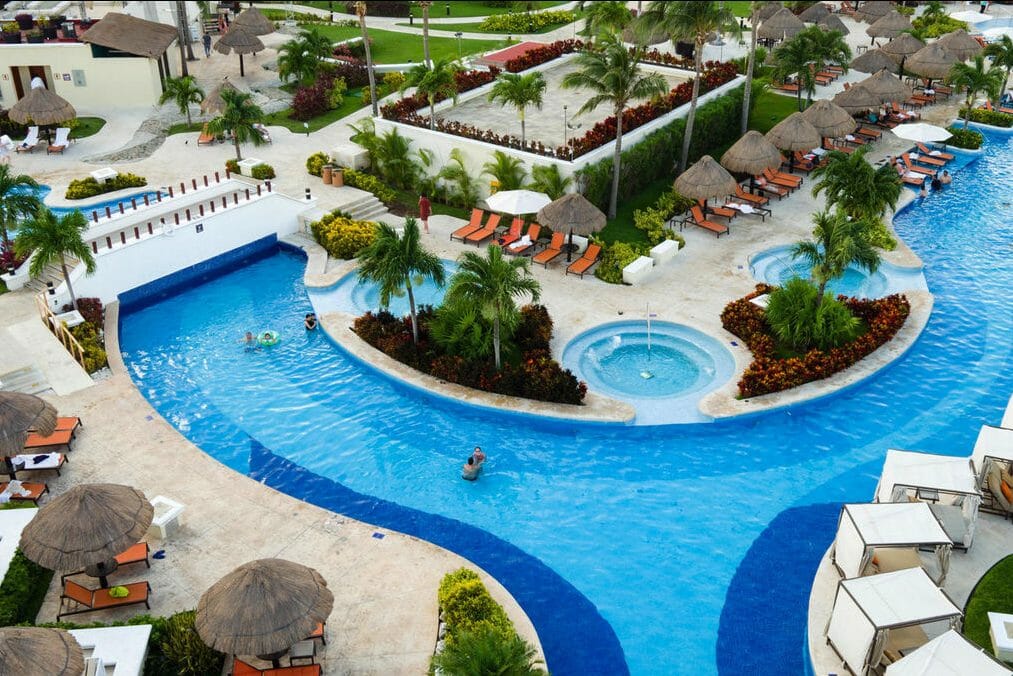 Resort Transfers
Complimentary luxury travel between resorts for you & your guests.
Group Excursions
We can assist with a sightseeing itinerary for nearby attractions and activities.
Air & Ground Transport
Skip the hassle of organizing round-trip plane tickets and ground transportation.
Travel & Event Insurance
Protect your wedding investment in case you need to cancel or reschedule for any reason.
Let us be your key to a magical Dreams Resort wedding!
Planning a Big Wedding?
Wedding planning can be overwhelming enough, but destination weddings involve even more attention to detail. Especially when planning for a large event!
At Key to the World Travel®, we offer travel planning services for large wedding parties that require 10 rooms or more. 
Complimentary Travel Planning Services
As long as you haven't already booked your wedding, our services are completely free!
Our expert travel planners take the most confusing and stressful parts of wedding planning off your shoulders at no cost to you.