"Thank you so much Amanda Powell and Key to the World Travel for helping us! " - Tracy R.
Minnie Fans

The Rogers'
You have been SO helpful in the planning process, everything from making sure we have transportation to and from the airport, to figuring out our dining and fast pass/ride share! I was clueless and needed someone to plan everything for me! Thank you!!!! 
"Our trip was so much better than the one I had started to plan on my own thanks to Kimberly Frisch!" - Amy H.
Goofy Fans

The Holberg's
We have a family of 6, which limits where we can stay. Add looking for military discounts, and I gave up calling on my own. Kimberly kept us in a Deluxe resort while reducing the cost of our stay by almost 1/3. She was phenomenal at booking our fastpasses around our meal plans, and even contacted me on the trip when she saw a facebook post I made about a problem we were having. Add the wonderful "extras" package that came the week before our trip, and I couldn't have asked for better service.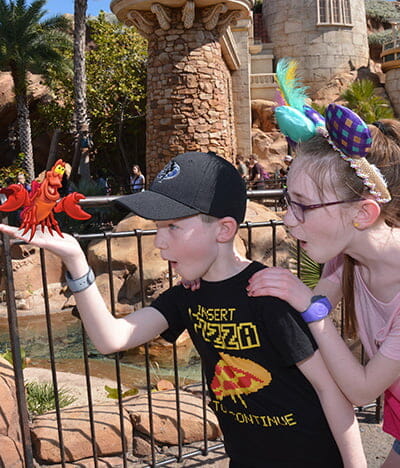 "Erin and Key to the World Travel were absolutely amazing and wonderful to work with" - Stacey M.
Disney Fans

The MacKay's
Erin thought of things, and was able to plan things, in a way we would have never thought of! She helped my husband plan a Disney date night at a restaurant with my favorite food. She realized my in-laws were 70 and would be best on a ground floor with a garden view – which was nice and quiet and easily accessible for them. We will absolutely use Erin and Key to the World for any trip we plan. We truly can't thank her enough!
"No matter how many times we have been to Disney, we can always count on Amber Kay at Key to the World Travel for making our next trip even more magical!" - The Meyers
Disney Fans

The Meyers
From planning trips for the family, baby announcements, and quick visits, it is always a stress free experience. She knows all of the ins and outs for dining, fast passes, and resorts for our family. Booking through Key to the World has always been practically perfect in every way!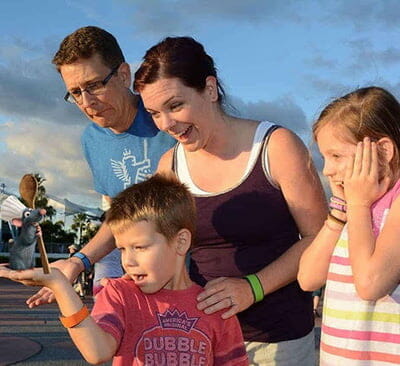 "I am a person who likes to do the research and have a lot of information but I don't always have the experience to make the best choices for my destination." - Leigh L.
Disney Fans

The Lies
That's why Melissa is so great, she gives me the space and information I need to consider when choosing vacation plans and she is always so helpful when I need advice! The best part is that she takes care of all the plans and can anticipate and deal with any issues that may come up! I also love that she checks in with us while we are on our trips to make sure we have everything we need. I had always planned my vacations myself, but now that I have Melissa and Key to the World Travel in my corner, my vacations have been elevated to the next level!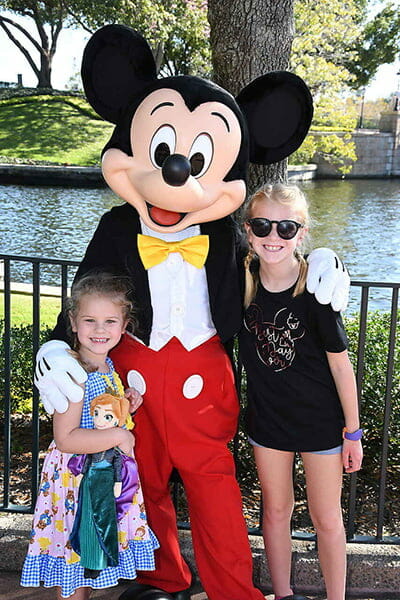 "My name is Amie Kane and I just wanted to share a review regarding Nikki Burch. Please feel free to use all or parts of it on the website! We are so thankful for Nikki!" - Amie K.
Disney Fans

The Kanes
Disney love runs deep in our family!!! We started taking trips when our oldest daughter turned two and immediately we were hooked! For years I planned them all on my own, but then was introduced to Nikki Burch and Key to the World Travel. At first, I was reluctant that I would be able to communicate our specific wants and needs to another person. From the moment she answered my call, it was like talking with a friend I've known for years! She shared all kinds of Disney knowledge and just seemed to "know" exactly what our family loved. After our first trip with Nikki I would never think about planning another without her! She has helped us with every detail from fast passes and dining reservations to hotel discounts and runDisney events. She's even talked through the pros and cons of annual passes as our family needs change each year. Nikki is passionate about what she does and has always been there to help in any way, even when there was a question or concern at the hotel or park during one of our many trips! She truly shares and understands our love for Disney and the joy it brings to our girls!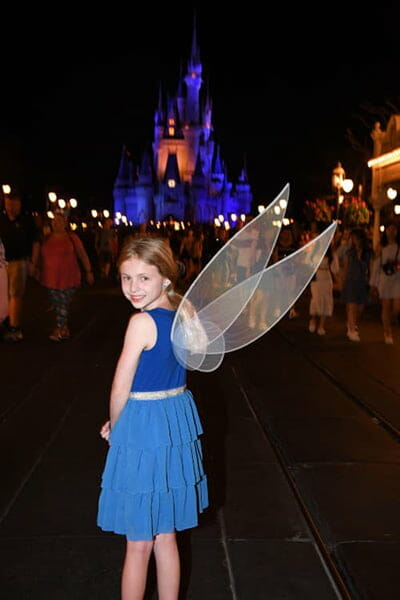 "We cannot wait to plan another vacation with Kelly!" - Becca Z.
Disney Fans

The Zur's
I will never forget the first time I attempted to plan a trip to Disney on my own—I was completely overwhelmed and poorly prepared. The next time, we called Kelly Wheeler—and the experience could not have been better. Kelly provided critical advice in the early planning stages of our trip that saved an untold number of headaches down the road. She was available to make dining and fastpass reservations, allowing us to avoid those potentially nerve wracking experiences!   As our trip grew closer, she met with us to review our plans and was chock full of tips that helped us have a truly magical vacation. And when one tiny technical hiccup happened to our MyDisneyExperience app while we were on our vacation, she went above and beyond, working with Disney to get it fixed immediately. The expertise and peace of mind we had working with Kelly was priceless! We cannot wait to plan another vacation with Kelly!
"Words cannot begin to describe the level of passion, love, care, integrity, and fun that Tricia puts into her vacation planning..." - Thomas C.
Harry Potter Fans

The Colder's
I was introduced to Tricia by a friend of mine who couldn't say enough about how amazing her family Disney trip that Tricia planned for them was! (She's a Disney EXPERT!) She made me feel that she knew exactly how much this trip meant to me & it showed in her planning. I cannot express the amount of thought that she put into this trip, all the details no matter how small, she was all over it. I didn't have to worry about a thing! She added a few personal touches which left me in tears & (I know I've said this a lot) but I truly cannot express how amazing Tricia is!
"Visiting the Grand Canyon and the Southwest US was a bucket list trip for me and my family." - Nicole T.
Grand Canyon Fans

The Torres'
I had never been and was unsure of what to plan and even what order to see things in. Enter Key to the World Travel and my agent Patti Mc Cumber. Patti was not only extremely knowledgeable, but efficient and had every topic covered for me. She was even able to accommodate when I made last-minute suggestions for activities. Patti also listened to what I wanted to do and made suggestions including an amazing Vegas show that we all loved! We were able to make forever memories that remind me to "always take the trip!" I have, and will again, come back to Key to the World Travel. Thank you for the adventure of a lifetime, KTTW!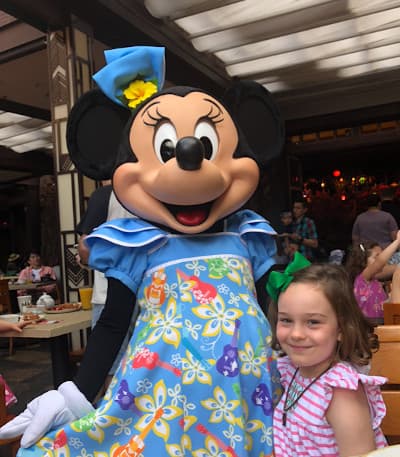 "Aulani was a family trip that we will always remember fondly." - Jill Y.
Hawaii Fans

The Yandura Family
Meg Dunton was the Secret Santa that I had always dreamed of! My husband wanted to surprise our family for Christmas with a trip to Aulani. He contacted Meg and she organized the entire trip to Aulani, including the private car transfers to and from the airport…talk about a stress free Christmas gift! Aulani was a family trip that we will always remember fondly. The grounds were beautiful and the water was crystal clear at the beach. Our daughter enjoyed the Disney characters and spending time at Aunty's Beach House while we were able to relax at the pool with tropical drinks in hand! I hope my husband continues to surprise us with more trips like the amazing one to Aulani…I'm sure he will knowing that Meg is just a phone call away for planning the perfect trip!
"This has easily been my favorite vacation that I've ever taken." - Jon P.
Europe Fans

The Pianetti Family
I'd like to share my experience with Meg Dunton and Key to the World Travel when booking our family trip to Italy and London.  This has easily been my favorite vacation that I've ever taken.  Every detail of the trip was handled, which was fantastic considering we had never traveled abroad as a family.   The hotel she recommended in Florence was a block from the Duomo, and had the best breakfast buffet I've ever had.  The activities we booked were informative, historic, and inspiring.  I never would have thought to take a trip around the Tuscan countryside to experience Italy's wine country, but following Meg's suggestion, we booked it and it was one of the most relaxing and delicious afternoons I've ever had.  After Italy we flew to London, which was excellent as well.  All of our travel was seamless, and the information Meg gave us prior to our trip made it much easier to navigate in a foreign country.  I highly recommend Meg's service for any travel requirement, and will be using her to book all of my subsequent vacations from this point!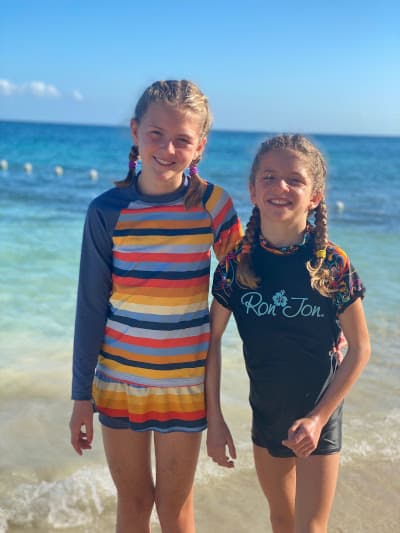 "She makes planning a vacation so much fun and stress free."
Jamaica Fans

The Capella Family
From day one, Meg Dunton from Key to the World Travel went above and beyond in every aspect of this trip. From the planning stages, to the day it came to leave, to checking in on us during to make sure we were having a wonderful time. She makes planning a vacation so much fun and stress free.
Start Planning Your Custom Vacation Today
Our travel planners love to travel and have been all over the world. We have experts for every destination who can unlock all your vacation dreams. Contact us today for a customized vacation plan!