Let's Plan Your Adventures by Disney Vacation!
Delight in a dream family vacation and gain a lifetime of memories with Adventures by Disney®, a leader in guided group travel. Let your Adventure Guides be your storytellers as they show you the way, taking you to the exciting destinations you want to visit.
What Are Adventures by Disney®?
Adventures by Disney® are culturally immersive, guided group tours of destinations around the world. If you're fascinated by other cultures, Adventures by Disney offers the kind of travel opportunities you'll never forget! 
These once-in-a-lifetime experiences are authentic and tailored to help you engage directly with other people, cultures, and traditions. You'll be accompanied by Adventure Guides to help you get a "behind the scenes" insider experience without worrying about language barriers or cultural missteps.
Traveling with Adventures by Disney means being fully immersed in your story, without the typical hassles associated with world travel.
All-Inclusive Adventures by Disney Vacation Packages
Key to the World provides complimentary vacation planning services to make your Adventure a breeze. Think of us as the fairy godmother of your vacation! Tell us what you want and we'll wave our wand and make it happen. Let us be your key to a magical vacation!
Trip Reservations
We help you grab the best reservations for your family, budget and timeline.
Airline Reservations
Skip the hassle of finding the best plane tickets.
Travel Insurance
Make sure your trip is covered for cancellations, emergencies, & more.
Special Offers
We monitor prices to make sure you get the best available deal.
We're an Authorized Disney Vacation Planner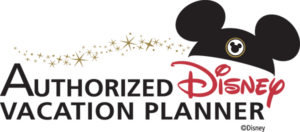 This means Disney recognizes our ongoing focus and commitment to planning customized, magical trips to the Disneyland®, Walt Disney World®, Disney Cruise Line®, and other Disney vacation destinations worldwide.
Key to the World Travel® planning services are 100% complimentary - we help you plan a magical, stress-free Walt Disney World® vacation at no extra cost.
Your Key to the World Travel® Advisor will work with you one-on-one to customize your 

Walt Disney World®

vacation package to the unique needs of you and your family.
Our services are 100% complimentary, with no hidden fees to raise the price of your vacation.
Key to the World Travel® Advisors are all graduates of the College of Disney Knowledge.
No need to worry about missing a special promotion - we'll monitor your reservation from the moment it's booked to make sure you have the best available price.
We'll be your own personal concierge and help you with everything from dining reservations to tips and tricks to make the most of your vacation time.
Let us be your key to a magical Adventures by Disney experience!
Complimentary Travel Planning Services
As long as you haven't already booked your vacation, our services are completely free!
Our expert travel advisors take the most confusing and stressful parts of vacation planning off your shoulders at no cost to you.
Your Adventures by Disney vacation will include:
VIP treatment
Hotels & dining
Activities & admissions
Hassle-free travel
Exciting itineraries
Local experts
Adventure guides
Insider access
Adventures by Disney Destinations
Choose from 30+ Adventures over 6 Continents, with destinations including:
Australia
China
Japan
Egypt
Costa Rica
Austria & Czech Republic
England & France
Greece
Iceland
Italy & Switzerland
Alaska
Canadian Rockies
Click here for the latest Disney Destinations Special Offers!