When you think of a vacation at Walt Disney World® Resort, you may envision action-packed days with amazing attractions and magical moments at the theme parks, however, did you know there is so much to do beyond the parks? On our most recent vacation, my family and I took a day off after a few busy theme park days, and it was one of the most special days of our trip. Here are some tips to help you have a memorable day off while at Walt Disney World®.
Sleep In
What?!? Sleep in on your Walt Disney World® vacation? YES! With most of our days up before dawn to make it to early morning Extra Magic Hours or breakfast reservations, it's nice to take a morning and get a little more sleep. It refreshes the body and mind so you can prepare and enjoy the rest of your vacation.
Fuel up
Go explore the amazing resorts on property and enjoy a relaxing breakfast. One of our favorite breakfast spots is Kona Café at Disney's Polynesian Village Resort. The Tonga Toast is a must have!!! If you are looking for character experiences, try Trattoria al Forno at Disney's Boardwalk Inn Resort where you can meet Princess Ariel, Prince Eric, Princess Rapunzel, and Flynn Ryder or 1900 Park Fare at the Disney's Grand Floridian Resort & Spa and dine with Mary Poppins, Alice and Winnie the Pooh. There are so many delicious breakfast options at different Walt Disney World® Resort hotels, you can't go wrong.
Spend some time on the ranch
Visit the Tri-Circle-D Ranch at Disney's Fort Wilderness Resort & Campground. My 4-year-old daughter loved riding on one of Cinderella's ponies and we all enjoyed checking out the beautiful horses in the stables. For those a little older, horseback riding is also available as you take a 45-minute ride through the beautiful trails at Disney's Fort Wilderness Resort & Campground. You can even take a horse-drawn wagon ride around the resort.
Pool time
Cool off and relax poolside at your Walt Disney World® Resort. Enjoy the pool parties, bask in the sunshine, or refresh yourself in the cool waters. Spending the afternoon at the pool is just the thing to get into ultimate relax mode.
Have High Tea
Visit Disney's Grand Floridian Resort & Spa for Afternoon Tea at the Garden View Tea Room. This was definitely a favorite for our daughter. What little princess doesn't want to have a real-life tea party. We enjoyed scrumptious finger sandwiches and pastries while sipping our tea as music floated over from the lobby where a pianist was playing on the grand piano. Our little one enjoyed kid friendly sandwiches and chocolate milk or "chocolate tea" as our server called it. At the end of our tea (around 3:30pm) we were able to take part in the Princess Promenade where children join Cinderella and Prince Charming as they descend down the grand staircase and then dance in the lobby.
Have some "me" time
Want to spend the day being pampered with a relaxing massage or spend the afternoon golfing? No problem, Walt Disney World® has you covered with several spas and golf courses on property. If you are a little out of practice on the golf course, no worries…practice your swing at Disney's Fantasia Gardens or Disney's Winter Summerland Miniature Golf Courses.
Enjoy your resort
We already discussed the amazing resort pools, but don't forget the other activities available at select resorts like boat rentals, bike rentals, tours, kid's activities, movies under the stars, campfires, and marshmallow roasts.
Disney Springs™
A visit to Disney Springs™ is a great way to spend your day off. Check out the wide selection of incredible dining options to satisfy the hunger of anyone in your traveling party, then spend the afternoon shopping or the evening enjoying some of the entertainment options at Disney Springs™. You can even check out a movie at the movie theater there or go bowling at Splitsville Luxury Lanes with your family.
Enjoy a dinner show
Enjoy a delectable meal as well as an entertaining dinner show! Head over to Disney's Polynesian Village Resort to enjoy a luau at the Spirit of Aloha show or Disney's Fort Wilderness Resort & Campground for a funny, hand clapping, foot stomping time at Hoop Dee Doo Musical Revue.
Finish your day off with a fireworks cruise
Enjoy the dazzling fireworks from the comfort of your very own rented pontoon boat. There are fireworks cruises available to view the Magic Kingdom® and Epcot® fireworks.
This is just a peek of all there is to do on a day off while at Walt Disney World®. Contact your Key to the World Travel® planner today to discuss your plans for your very own memorable day off!
~~
All Key to the World Travel® Planners are experts and offer the highest level of exemplary customer service. Contact your travel planner to book your vacation, or click here to request a quote today!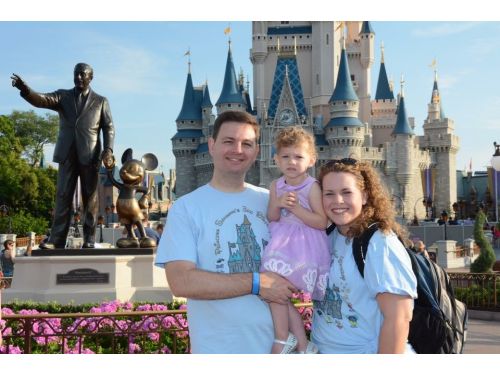 Renee Burton
Travel Planner
Contact Renee today, using the links below!
SaveSave