Traveling with food allergies can be overwhelming. Unfortunately, my family knows this experience all too well!  The Walt Disney World® Resort is one of the few places, however, where I don't feel like we need to miss out on delicious food and awesome events!  Disney® does a great job of informing guests, accommodating reasonable needs, and providing alternatives for those of us with food allergies. With a few preparations, you can relax and enjoy your trip!
Make your allergies known!  Prior to booking your dining reservations, talk to your Key to the World Travel agent about your allergies. You can note each allergy on your reservation. The site allows you to note corn, milk, peanut, fish, shellfish, wheat/gluten, egg, soy, and tree nut allergies. There is also a place to check for "other" allergies that you can specify in person. When you arrive to the restaurant, remind the host of your allergies. When you sit down, make sure your waiter is also aware of your situation. This is also true if you are ordering a quick meal. Ask questions.
Speak with the chef. Each restaurant has a Cast Member that has been trained to work with guests who have specific dietary needs. At every sit down restaurant I've dined at, the chef has come to my table to talk about my needs and my daughter's needs. In my experience, they have been very professional and kind!  Most non-buffet restaurants also provide an allergy friendly menu when it is requested.
Don't shy away from buffets!  At buffets, a trained Cast Member or chef will walk you through each section and tell you which foods to avoid based on your allergies. While cross-contamination cannot be guaranteed, they do their best to provide you with the information you need to make an informed decision. Since the buffets are typically large, your allergies should not keep you from having plenty of choices.
Enjoy the special events. With my peanut, tree nut, avocado, and fish allergies, I was hesitant to invest in special events at Walt Disney World®. I can now comfortably say that my allergies do not prevent me from having just as much fun as guests without dietary restrictions. My family and I have done the Mickey's Not So Scary Halloween Party, Mickey's Very Merry Christmas Party, and the Frozen Ever After Dessert Party® in recent years. I have left each event with a belly full of delicious treats. Every. Single. Time. Halloween was particularly awesome because my daughter and I could Trick or Treat with everyone else safely. We were given a special colored bag so that Cast Members could easily identify us and hand us plastic 'chips' instead of candy. At the end of the night we cashed in our 'chips' for yummy allergy friendly treats!  The other parties also offered alternative treats and we never felt like we were missing out.
Bring your own food. Walt Disney World® is one of the few places that we have traveled that has allowed us to bring in our own food. If your allergies are unique or severe and you'd feel more comfortable packing food for the day, you're welcome to do so!  Keep in mind that there are restrictions and they are subject to change. It is best to check the website prior to your trip to make sure you are following protocol. Or speak to your Key to the World Travel® agent to make sure you have the right information. At the time of this article, you are allowed to bring in a soft-sided cooler. Prepare to have the cooler inspected as you enter security.
Be prepared. As always, have your medications handy and your medical information close by. Make sure Epi-Pens are with you as you travel around, and inform Cast Members if you have an emergency. If your children are the one's with the allergy, remind them that they are not allowed to take any free samples without your permission. It may also be helpful to wear a medical bracelet identifying any allergies.
While food allergies can make life difficult at times, they should not deter you from experiencing the wonderful magic of Walt Disney World®!
All Key to the World Travel® planners are experts, and offer the highest level of exemplary customer service. Contact your travel planner to book your vacation, or click here to request a quote today!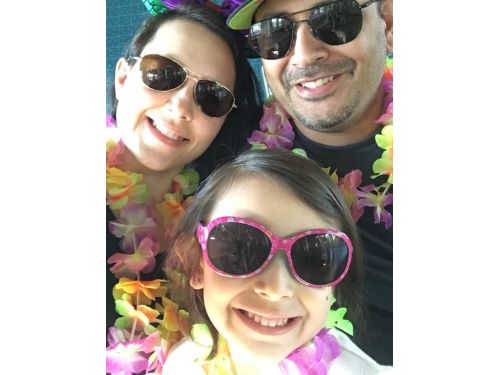 Mary Serrano
Travel Planner