There is a common misconception floating around (no pun intended) and it has to do with Disney Cruise Line. You see, people tend to think that there's nothing for adults on a Disney cruise. This could not be further from the truth!  While a Disney cruise does have the classic Disney service, attention to detail, top-notch entertainment, and yes, characters, there are many things that are for adults only. From adults-only pools, restaurants, and entertainment venues, adults are guaranteed a relaxing time!  One of the best adults-only features is a little slice of heaven known as The Rainforest. If it is relaxation you seek, this is where you will find it! There's nothing even remotely resembling a theme park here!
The Rainforest is part of the Senses Spa & Salon found onboard all four Disney ships. It boasts five tropical aromatherapy showers, a steam room, an authentic Steam Hamam,  a traditional sauna, hydrotherapy jacuzzis with prime ocean views, and some amazing, ceramic heated loungers. There are also men's' and women's' locker rooms featuring large showers stocked with premium Elemis bath products. You will be provided with complimentary sandals and robes, fruit infused water,  body scrubs, and all the time in the world. With soothing music playing softly in the background, and little other noise, this is THE spot to completely unwind!
For our last cruise, my husband and I opted for the Couples Length of Cruise Pass and we did not regret the purchase one bit!  While our teenager enjoyed her time in the private teen area, Vibe, we found ourselves using our passes every single day of our cruise!  It was a wonderful spot to go relax after our Port Adventures or before dinner. For me, my favorite indulgences included the special Bliss body lotions and foot scrubs provided in the locker rooms. Such a nice treat for my sun-kissed skin!  My husband loved the aromatherapy showers with their different water temperatures and strengths. We also both ended up using the locker room showers at the spa more than the shower in our stateroom, as the spa showers are much bigger, more luxurious, and come with the spa bath products.
Add in taking an afternoon nap on a heated lounger and enjoying watching the ocean from our own hot tub, we are completely hooked! The Rainforest pass will be in our cruise budget from here on out!
What You Need to Know
You must be at least 18 years of age to utilize the spa services, including The Rainforest. FYI: Teens can utilize their own

Chill Spa

for spa treatments.

To ensure the Rainforest maintains its status as a haven of tranquility, only a limited number of passes are sold. For this reason, if you are interested in a Day Pass, it is highly recommended that you book it prior to sailing by visiting the 

Gifts and Amenities

page on the

Disney Cruise Line

website. If pre-ordered, you will receive a gift message card in your stateroom to redeem at the Senses Spa & Salon. If you prefer a length of cruise pass, a good bargain for those who wish to spend more time in the Rainforest, then you can purchase this in the spa when you board the ship.

Couples passes can be any combination of two people so if you are cruising with friends or your adult children, this is still a great option for a discounted pass!

No appointments are necessary for you to use your Rainforest pass. Check-in with your Key to the World card at the front desk. You will be given a bracelet that allows you access to the Rainforest and locker room. Lockers are available free of charge so you can secure your personal belongings.

There is no time limit!  With a pass, you can visit The Rainforest as often, and for as long, as you wish!  
Current pricing (subject to change) 
Rainforest 1-Day Pass:
1-Day Singles

Rainforest 

Pass – $16 + tax. 
Length of Cruise Rainforest Passes:
Single Pass:
3-Day Singles

Rainforest 

Pass – $69 + tax.
4-Day Singles

Rainforest 

Pass – $101 + tax.
7-Day Singles

Rainforest 

Pass – $ 144 + tax.
Couples Pass:
3-Day Couples

Rainforest 

Pass – $102 + tax.
4-Day Couples

Rainforest 

Pass – $144 + tax.
7-Day Couples

Rainforest 

Pass – $ 193 + tax.
Please note, an 18% gratuity will automatically be applied to all spa services.
Well, now I wish I was back in The Rainforest!  Are you ready to enjoy all The Rainforest has to offer and allow yourself that well-deserved relaxation too?  Do you have a Disney Cruise Line cruise in your future?  Contact your Key to the World Travel Planner today to discover the perfect sailing for your family!
~~
All Key to the World Travel® planners are experts and offer the highest level of exemplary customer service. Contact your travel planner to book your vacation, or click here to request a quote today!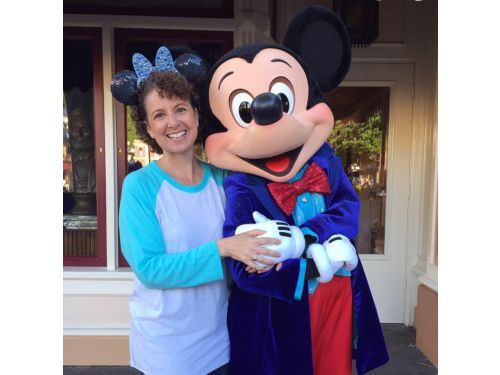 Theresa Perry
Travel Planner and Mentor
Contact Theresa today, using the links below!