Vacation packing can be overwhelming! What do you bring? Where do you start? There are so many examples on the internet your mind might start swimming; don't forget your swimsuit! Here are four steps to help you build your perfect packing list.
The kind of vacation you are going on should dictate what is on your packing list. Are you traveling with your family, with your significant other, girls trip? I know, most people want a one size fits all packing list and those do exist to some extent, but they might not be perfect for you or your family. What you need for the beach will be very different than what you need for a trip to the snow.
Start with an "Essentials Packing List"
Start by creating an "Essential Packing List." These are basic things you would need no matter where you are traveling. Create an editable document, whether that be in Microsoft Word or another word processing program. You can use my example as a place to start.
When creating your essentials packing list make sure to remember things that your family uses. For example, I wear contact lenses. On my packing list I need to include extra lenses, a lens case, and solution.
Some situations you might want to keep in mind: do you have a baby? Then you will need diapers, wipes, cream. Does your child bottle feed, use a pacifier? Do you have a child that wears braces? You might need a special toothbrush or wax. My son wears a retainer, so he needs his case. Other essentials might be medications, vitamins, and a phone charger.
Specialize Your Packing List
Once you have your Essentials Packing List, adding specific things for a specific trip is easy. I have a file on my computer titled Packing Lists, and for each trip I go on I save it as a new file with that vacation title.
Going to the snow? Remember gloves. Is it raining? Include umbrellas and ponchos. Are you going to a Disney park? Make sure to include your ears!
Don't forget about the value of a travel professional. One of the many benefits of using a Key to the World Travel® agent to help with your travel planning is he or she will have tried and true packing lists for all of those specific vacations you are taking. Plus, they will know you and your specific needs. You could use their list as is, or you can add those specific trip items to your packing list to create the perfect packing list!
Create a Packing List for Each Child
This step is the biggest time saver! When my kids were around 5 and 7 years old, I created separate packing lists for them! I print it out and write on the list how many pairs of pants, shirts, etc. are needed for the trip and I send them on their way. I have them put their items next to their suitcase and I fill them. That way I can double check what they are packing. This is a great skill for them and they can get excited about the vacation!
When You Get Home, Don't Throw Your List Away!
This step is key: when you get home, make notes on your packing list of things you wish you had brought and then go and edit your packing lists. That way when you go on your next vacation you don't have to try and remember what you forgot the last trip. The big thing I usually forgot was the adapter for my phone so I could listen to my headphones! Now I will always remember to bring it because it is on my list!
If you would like a copy of my essentials packing list in Word format so you can edit it, send me an email and I will send it over: [email protected].
~~
All Key to the World Travel® planners are experts and offer the highest level of exemplary customer service. Contact your travel planner to book your vacation, or click here to request a quote today.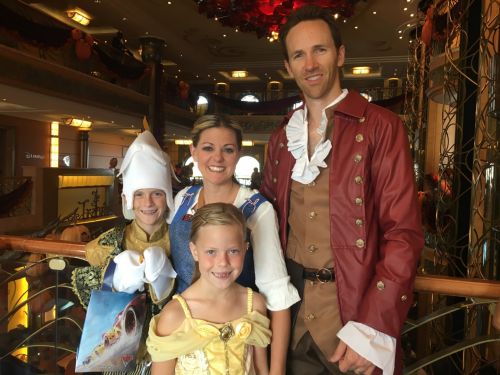 Lynette Brown
Travel Planner
Contact Lynette today, using the links below!
SaveSave
SaveSave