If you're looking for a fun and unique way to travel, RV vacation rentals might be just what you need!
Recreational vehicles let you explore new places while enjoying the comforts of home. If you love camping – but not necessarily roughing it – they're a fantastic way to road trip and see the country.
Whether you're looking for a family vacation, a romantic getaway, or a solo adventure, RVs provide the flexibility and freedom to travel at your own pace. Here's what you need to know before you book our RV rental!
The Size of the RV Matters
RVs come in all shapes and sizes, from small camper vans to large motorhomes. Each type has its own advantages and disadvantages.
Class A RVs are the largest, and best for travelers who value luxury and space over fuel economy.
Class B RVs are also commonly known as camper vans. These are the smallest RVs with the best fuel economy.
Class C RVs are slightly smaller than class As, but still roomy enough for a family and a little easier to drive.
It's important to choose the right one for your needs. Consider the number of people you'll be traveling with, the length of your trip, whether you're bringing any pets, and the types of activities you'll be doing.
Also keep in mind that the size of your motorhome may limit your options when it comes to reserving spots at a campground. This is something to consider if you're looking to rent a large Class A RV.
That being said, larger RVs are sometimes necessary, especially when traveling with families or groups. Key to the World® travel advisors will help you through the whole RV rental process to make sure you get the campsite you want for any type of RV.
Plan Your Route & Reserve Early!
When it comes to booking RV vacation rentals, booking the actual RV is often the easy part. Campground reservations can be much more difficult to get if you plan on traveling during the busy season in late spring through early fall. Some places are booked months (or even up to a year) in advance! National Park vacations are especially difficult to get campsites for, and the RV spots tend to go first once reservations open.
It's a good idea to book the campgrounds as far in advance as possible and confirm that they can accommodate your RV size. 
Want to find an exciting destination? Our travel advisors help you with every part of the RV vacation rental process, including planning an itinerary, selecting the rental company, picking a destination, and more. We'll find you the perfect spot – contact us to learn more!
Understand the Rental Agreement
Before signing a rental agreement, make sure you read and understand all the terms and conditions. Pay attention to things like rental fees, security deposits, mileage limits, and insurance coverage.
Many RV rental companies offer insurance options, but they may not cover everything. Be sure to read the fine print and ask questions about what is and isn't covered.
Remember to ask about any additional fees or charges that may apply, too. These could include cleaning fees, pet fees, or others based on the rental company.
Learn About Driving Restrictions
A special license isn't necessary for RVs weighing under 26,000 pounds in all 50 states, and the majority of RVs fall below this weight threshold.
However, many RV rental companies have age limits for drivers. Cruise America – one of the most popular companies we book vacations with – has an age limit of 21 years old. Be sure that the person in your group who plans to drive the vehicle is above the age limit.
Also check the rental agreement to see if there's a mileage restriction. Keep track of how many miles you plan to travel each day and what the additional fees are for exceeding that limit, if any.
Pack Appropriately for the RV
When packing for your trip, take into account the limited storage space in an RV. Bring clothing and gear for all types of weather, and pack food, drinks, and snacks for your trip. Make sure you have all the necessary supplies, such as linens, towels, and kitchenware.
RV rentals often come with kitchen and bedding essentials, but you may need to bring your own towels and other personal items.
Decide How You Want Your RV Delivered
Depending on which RV rental service you use, you'll typically be able to choose whether you want to have the vehicle delivered, towed, or picked up from the owner's location.
If you're feeling uncertain about handling a large vehicle, some rental services will happily drop it off at your desired campground.
That being said, it's essential to have thorough directions from the owner or rental company when renting an RV for the first time. Setting one up can be an entirely new experience, so you'll want to understand all the different aspects of the rig – connecting to the electrical hookups, opening the awning, dumping the tanks, etc.
RV Vacation Rentals at Theme Parks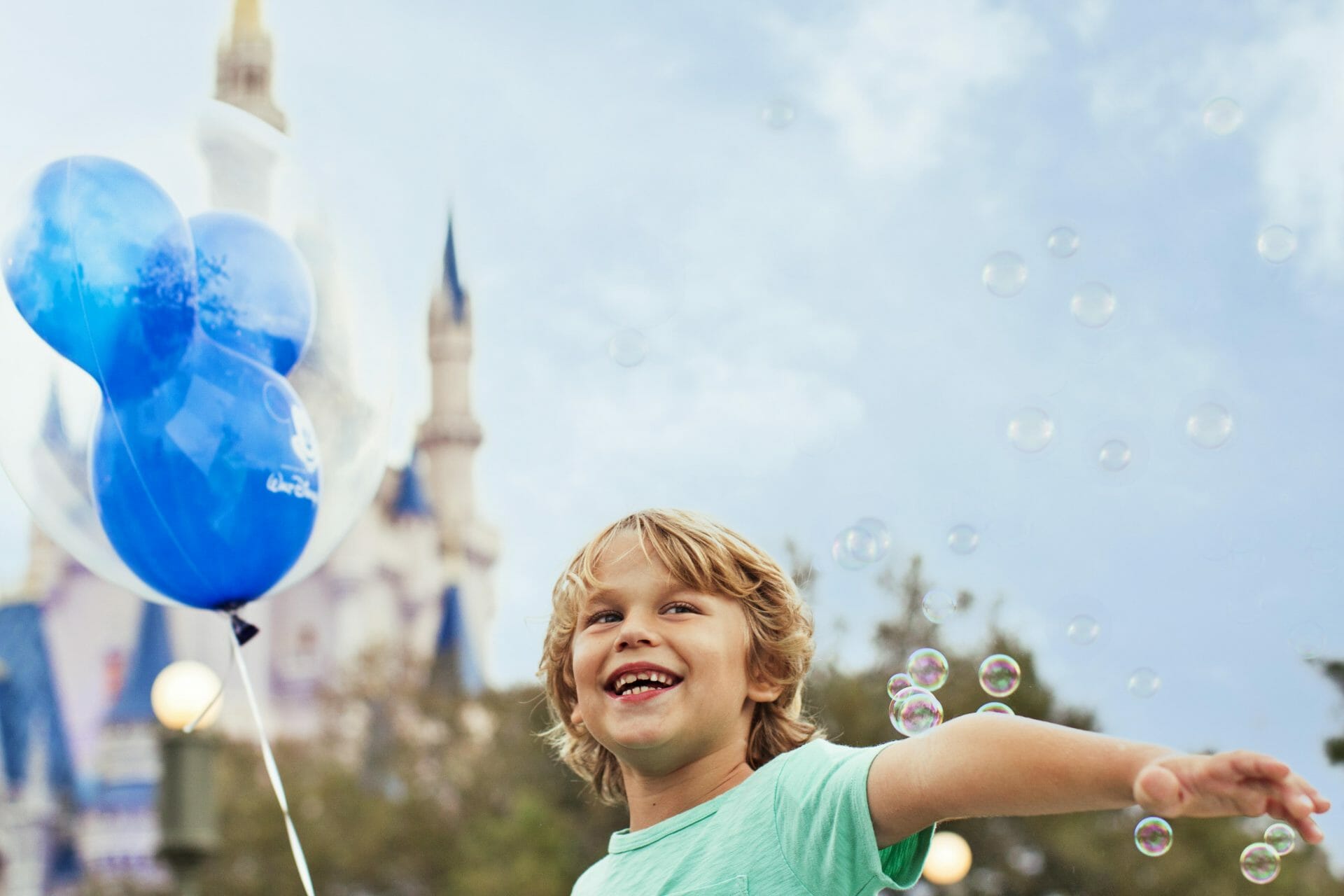 Hotel rooms are usually one of the biggest expenses on a theme park vacation. In most parks, you can actually save on accommodations by renting an RV and staying at an on-site or nearby campground.
If you're traveling to Walt Disney World®, you have the option to camp on-site at their Fort Wilderness Resort & Campground. The campgrounds can accommodate everything from tents to RVs, so you won't have to worry about space being an issue with a class A or C vehicle.
Disneyland Resort doesn't have dedicated on-site campgrounds, but you can stay at the Anaheim Harbor RV park located less than a mile away.
Both Universal Orlando Resort™ and Universal Studios Hollywood offer similar RV options – nothing on-site, but plenty of nearby sites to choose from! Some even offer shuttle services to and from the theme parks.
Most major theme parks can also accommodate large RVs for daytime parking, but it's always a good idea to call ahead and check. Remember not to leave the RV overnight as the parks typically only allow parking during open hours.
If you're dreaming of a getaway, we're here to help!
At Key to the World®, we offer complimentary travel advising services that cover the entire rv rental process, theme park tickets, price monitoring, and anything else you need. Contact us to get your vacation started!