Star Wars: Galactic Starcruiser
SEE IT. FEEL IT. LIVE IT.
Star Wars: Galactic Starcruiser is a revolutionary new 2-night experience where you and your group will embark on a first-of-its-kind Star Wars adventure that's your own.
It's the most immersive Star Wars story ever created—one where you eat, sleep and live the experience and journey further into a Star Wars adventure than you ever dreamed possible.
Please note that this experience is only available for a few more months and will be closed later this year, with the last voyage taking place from September 28th to September 30th.
Enjoy a One-of-a-Kind Star Wars Experience!
Star Wars: Galactic Star Cruiser is available at Walt Disney World® Resort in Orlando, Florida, and takes immersion to a whole new level. It's a two-day, all-inclusive adventure that allows guests to step into the Star Wars universe and become a part of the story.
Stay aboard the Halcyon – a luxurious and fully immersive starship designed to look and feel like a real Star Wars spaceship. Explore the ship's various decks, including the bridge, the engineering room, and the crew quarters while learning about its history and place in the Star Wars universe.
From interactive cantina dining experiences, to character meetings, lightsaber training sessions, and much more, Star Wars: Galactic Starcruiser is an experience no Star Wars fan will ever forget!
We're an Authorized Disney Travel Planner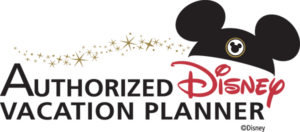 This means Disney recognizes our ongoing focus and commitment to planning customized, magical trips to Disney vacation destinations worldwide, including Adventures by Disney destinations.
Key to the World travel planning services are 100% complimentary – we help you plan a magical, stress-free Adventure at no extra cost.
Your Key to the World Travel Planner will work with you one-on-one to customize your Adventure to the unique needs of you and your family.
Our services are 100% complimentary, with no hidden fees to raise the price of your vacation.
Key to the World travel planners are all graduates of the College of Disney Knowledge.
No need to worry about missing a special promotion – we'll monitor your reservation from the moment it's booked to make sure you have the best available price.
We'll be your own personal concierge and help you with everything from dining reservations to tips and tricks to make the most of your vacation time.
Let us be your key to a Star Wars: Galactic Starcruiser experience!
Request to be added to our list for booking and we will contact you as soon as it is available!
Complimentary Travel Planning Services
As long as you haven't already booked your vacation, our services are completely free!
Our expert travel advisors take the most confusing and stressful parts of vacation planning off your shoulders at no cost to you.