HANGRY.  Defined it means a cross between "hungry" and "angry".  It's that level of hungry when you know it is going to be pretty bad for everyone if you don't get food quickly!  But getting food quickly isn't so easy during standard meal times at theme parks. If only they had a Fastpass+ for food!  Wait! Hold the presses!!! Walt Disney World® Resort does!  Recently, Walt Disney World® introduced the Mobile Ordering feature on the My Disney Experience app and let me tell you, it is a game changer!
First, make sure you have the My Disney Experience app downloaded on your smartphone.  This is not only necessary for Mobile Ordering but for viewing and managing your itinerary daily, scheduling Fastpass+, checking park hours, attraction and meet-n-greet wait times and schedules, directions, and even where the restrooms are located.
Now, back to the food!
The steps of Mobile Ordering are fairly simple:
First, open the app.

Click on your character to open the planning section

Click on Order Food

Now you will see a list of all the restaurants in

Walt Disney World

® Resort that currently participate in Mobile Ordering, sorted by park. Currently, all four parks and

Disney Springs™

have restaurants that offer Mobile Ordering.

Once you have selected your restaurant of choice, a screen will pop up and you will have the option to select "Order Food" on the right.

You will be prompted to log in again as an additional layer of security since credit card information will be required.

Once you have logged in again, you will ready to build your order.  You will see the menu with pricing for all items.
Select which menu items you want and follow the prompts to add items.  You will have an opportunity to add beverages and sides as well.

When finished making your selections, you will be able to review your order and adjust the quantities, delete anything, and go back and order more if wanted.

When satisfied with your order, proceed to the order summary screen and review one last time.  Still satisfied? Simply hit the "purchase" button.
Your order will be paid for with the credit card you have on file in your

My Disney Experience

account.  Or…..NEWLY ADDED: You can also choose to use your dining plan credits!! This makes this option that much more perfect!!

Your order will be prepared when YOU are ready to pick it up.  In other words, you can place your order while you are in line for a ride and then not hit the "I'm here, prepare my order" button until you finish riding and head towards the restaurant.

The screen will change to reflect your order is being prepared.

You will receive notification when your order is ready.  There are signs inside the restaurants for the special pick up windows but when in doubt, just ask a cast member! What could be better?? You do not have to stand in the regular lines!!!  You proceed straight to the pickup counter and show them your order. Easy peasy!!

Once picked up, you will receive a notification that your payment has been processed or dining credits deducted.
I have used Mobile Ordering many times now and I love the fact that I walk right up to the counter and get my food! No lines, no waiting!  It's better than a Fastpass+! It really helps when with the whole family too because, as we all know, children don't wait easily.  Neither does my husband or my father when they are ready to eat! Mobile ordering allows you to peruse the menu with the family in a quiet, calm setting or passing time in line for a ride, and then pick up the food and grab a seat with no chaos (and again NO WAITING). Give it a try on your next visit to the Walt Disney World® Resort! Don't have a trip scheduled? We at Key to the World Travel® can help with that!
~~
All Key to the World Travel® planners are experts and offer the highest level of exemplary customer service. Contact your travel planner to book your vacation, or click here to request a quote today!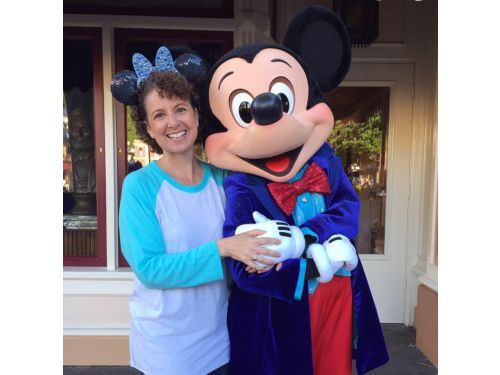 Theresa Perry
Travel Planner and Mentor
Contact Theresa today, using the links below!